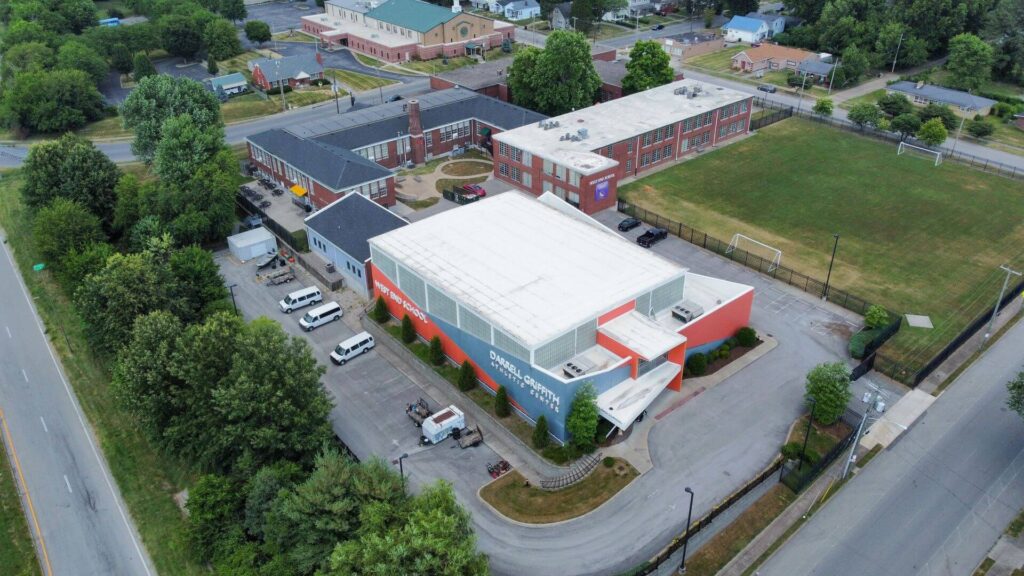 West End School is on the National Historic Register and includes the 1923 building designed and built by Samuel Plato, one of the country's first African-American architects. It houses the middle school academic classrooms, the dining hall and theatre. The 1954 addition has been refurbished for dormitory space and the 1968 addition now houses the lower school classrooms.
The Darrell Griffith Athletic Center (DGAC) opened at West End School in the fall of 2014 replacing outdoor courts, where the students practiced basketball for the first eight years. The new gymnasium was dedicated to Darrell Griffith who had been a student in the building, which is currently West End School. Darrell was a member of the University of Louisville 1980 National Championship Team and an NBA Rookie of the Year. The DGAC hosts all home games for the Soaring Eagles free of charge.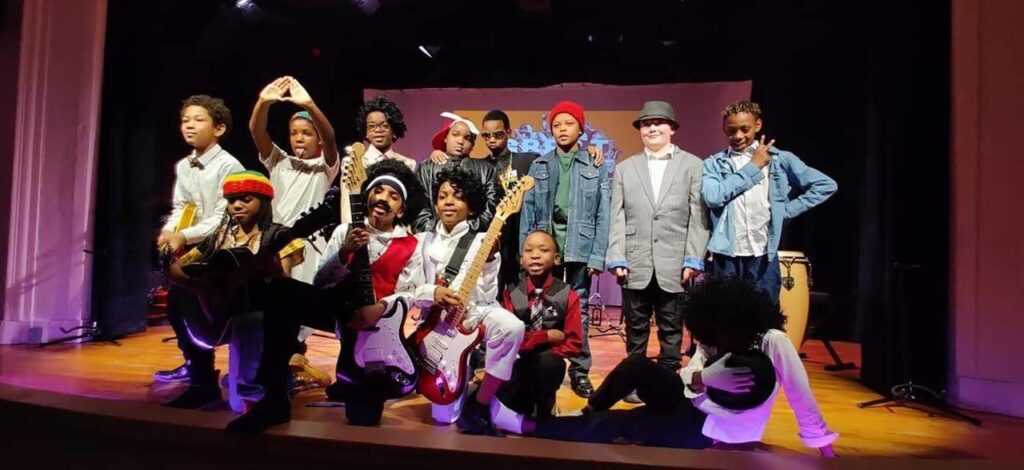 In 2015 a generous gift from the Barnett Family provided for the renovation of the School's original theater. The enhanced theater provides a venue for plays, concerts, speaker series, and school assemblies.
The Makerspace building was completed in 2017 in partnership with the J.B. Speed School of Engineering at the University of Louisville. This building houses all our STEM classes. Students from the Speed School, in collaboration with the Science Department, provide opportunities to become immersed in engineering activities.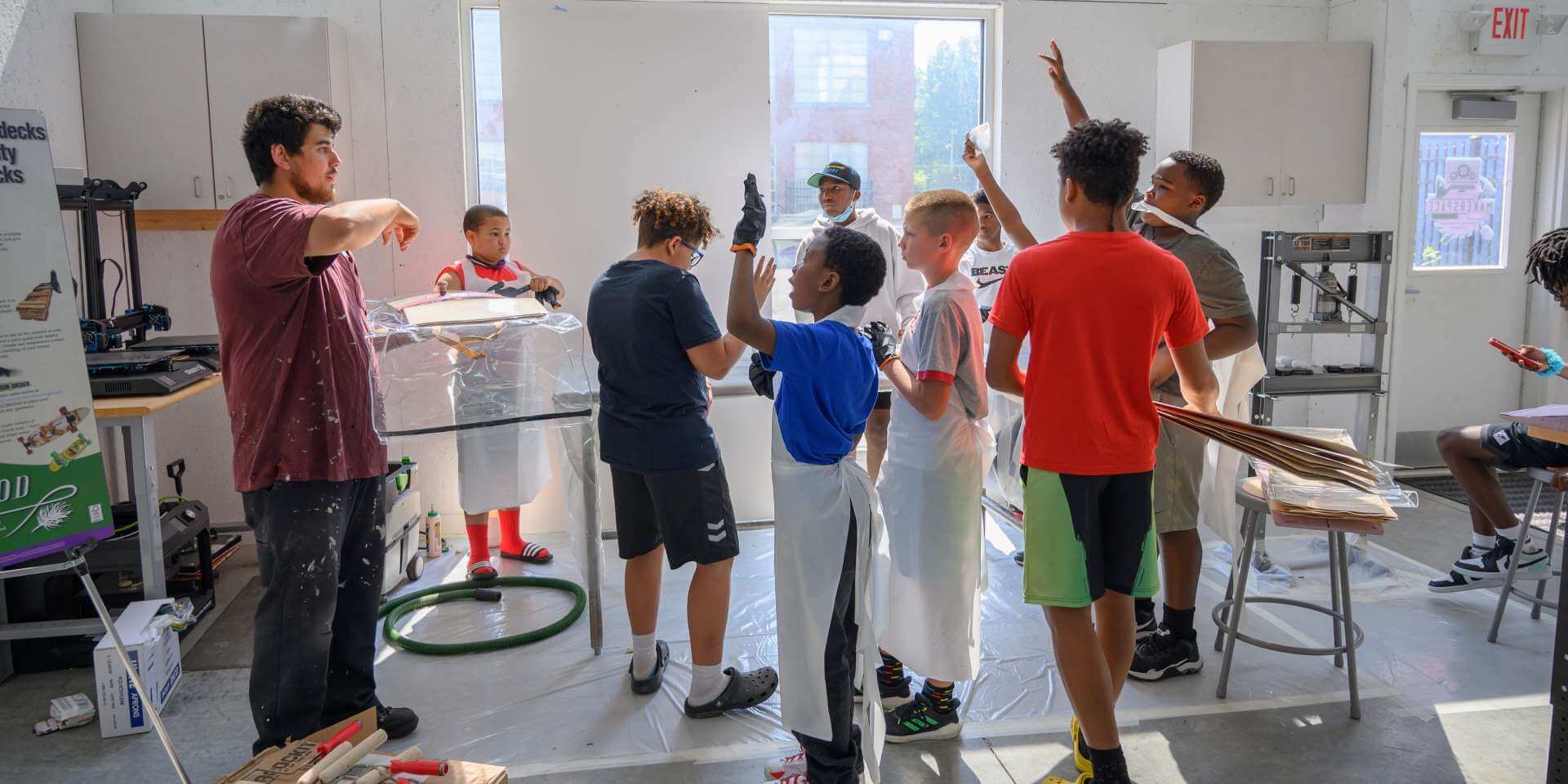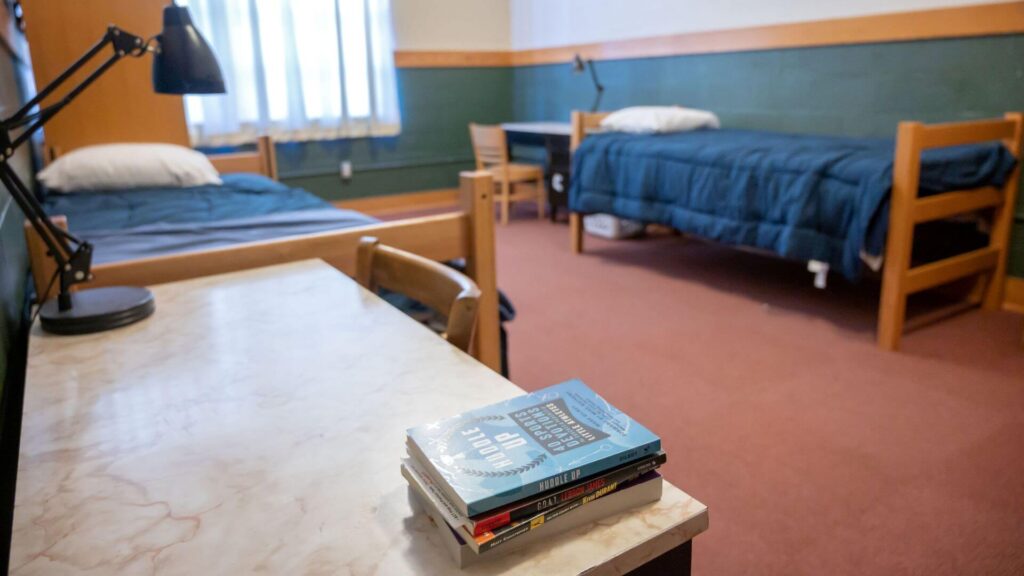 The WES dormitory can house up to 45 students and is divided into 4 houses. Rooms contain two beds and a work space. The students are responsible for keeping their space clean and organized. The dorm offers a safe and structured environment while providing opportunities to build important life skills to prepare for high school, college, and beyond.